Project DIRECT Team Leader and Principal Investigator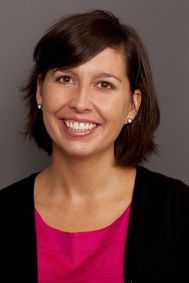 Dr. Courtney N. Baker is an
Assistant Professor
in the
Department of Psychology
at
Tulane University
. Dr. Baker is a licensed clinical psychologist with a specialty in child clinical psychology. She received her doctorate from the
University of Massachusetts Amherst
in 2010 and completed her postdoctoral fellowship at the
Children's Hospital of Philadelphia
in 2012. Dr. Baker's research program, Project DIRECT, aims to eliminate disparities in health and academic achievement by improving the delivery of high-quality evidence-based prevention and intervention programming in low-income community settings serving children and their families. Project DIRECT works with diverse preschool and school partners across Orleans and Jefferson Parishes to conduct community-engaged research and to
provide evidence-based mental health services for young children. Dr. Baker is an expert in early childhood development, mental health, aggression and violence prevention, trauma-informed care, and community-based participatory research. Dr. Baker currently has active local, state, and federal funding to achieve the aims of Project DIRECT.
Dr. Baker is supported by her
graduate students
and
undergraduate research assistants
.
Please find Dr. Baker's

vita

here.
---