Project DIRECT Team Leader and Principal Investigator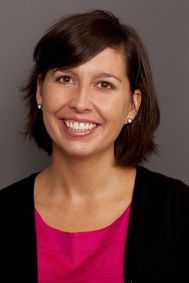 Dr. Courtney N. Baker is an
Assistant Professor
in the
Department of Psychology
at
Tulane University
. Dr. Baker is a licensed clinical psychologist with a specialty in child clinical psychology. She received her doctorate from the
University of Massachusetts Amherst
in 2010 and completed her postdoctoral fellowship at the
Children's Hospital of Philadelphia
in 2012. Dr. Baker's research program, Project DIRECT, aims to eliminate disparities in mental health and academic achievement by improving the delivery of high-quality evidence-based prevention and intervention programs.
In order to achieve this goal, her research program focuses on three interrelated objectives: 1) understanding developmental contexts that are central to disparities in the health and academic outcomes of vulnerable populations; 2) understanding antecedents and consequences of high fidelity implementation; and 3) addressing barriers to the high-quality implementation of prevention/intervention programs in community settings serving children and families. She focuses on mental health and academic problems with particularly high public health significance, including aggression, violence, trauma, and early skill deficits in language/literacy, along with the evidence-based prevention and intervention programs researchers have developed to promote healthy socioemotional and academic development. Her research program is guided by the fields of dissemination and implementation science and prevention science. In line with best practices when working with underserved communities, she utilizes a community-based participatory research approach. Dr. Baker currently has active local, state, and federal funding to achieve the aims of Project DIRECT. Dr. Baker is supported by
undergraduate
,
master's
, and
doctoral
students.
Please find Dr. Baker's
vita
here.
---