Project DIRECT Team 2014-15
From left to right, front row: Sam Han, Callie Hardin, Courtney Baker, Sarah Margolies, Johanna Kester, and Rachel Obstfeldt. From left to right, back row: Corey Black, Leah Herrick, Laura Sutherland, Stephanie Aaron, and Veronica Coriano.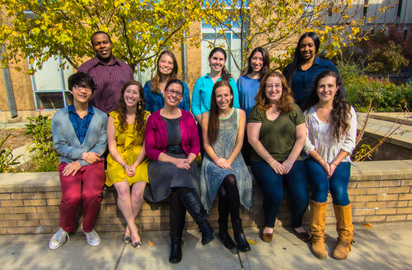 Project DIRECT Team 2013-14
From left to right: Stephanie Aaron, Veronica Coriano, Mackenzie Shade, Andrew Finnegan, Courtney Baker, Corey Black, and Laura Sutherland. Not pictured: Johanna Kester.