Ph.D. Students
Project DIRECT doctoral students work closely with Dr. Baker. In addition to contributing to the ongoing research and clinical efforts of Project DIRECT, doctoral students are expected to engage in independent, mentored research including presenting their work at national conferences and submitting their work for publication in peer-reviewed academic journals. As leaders on the team, doctoral students also mentor undergraduate research assistants.
Doctoral students who work with Dr. Baker are typically enrolled in the APA-Accredited School Psychology Program at Tulane University. Students earn a non-terminal Master's degree as part of their progress through the program. For more information on Tulane's Ph.D. program in School Psychology, please see the websites for the
Department of Psychology
and the
School Psychology Program
.
Dr. Baker is recruiting Ph.D. students for the 2017-2018 school year.
Current Project DIRECT Ph.D. students: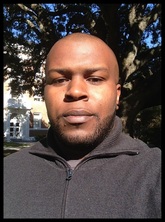 Corey L. Black

Corey is interested in the social-emotional development of young children in childcare and early educational settings. Specifically, his research interests focus on the implementation of community-based early interventions aimed at addressing the social-emotional needs of young ethnic minority children from disadvantaged backgrounds. Additionally, he is interested in understanding the effects of traumatic experiences on these youth, with the goal of developing and implementing classroom-based treatment services to address their many needs.
---
Veronica L. Coriano

Veronica is interested in promoting mental health and academic success in traditionally underserved populations, particularly ethnic minority youth. She hopes to develop and implement evidence-based programming with an appropriate balance of treatment fidelity and cultural adaptation in order to best serve the specific needs of ethnic minority youth. Veronica is committed to using a community-based participatory research method to ensure that programming is not only acceptable to the community that it is intended to target, but also aims to promote success in a way that is meaningful and relevant to the populations it is intended to serve.

---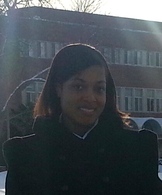 Trenesha L. Hill

Trenesha is interested in autism spectrum disorder (ASD). Her research focuses on the evaluation of interventions for building social-communication skills in children and adolescents with ASD. She hopes to develop and implement evidenced-based interventions to improve the well-being of children and adolescents with ASD. Additionally, Trenesha is interested in conducting research to improve the understanding of the strengths and weakness (e.g., cognitive and adaptive) of individuals with ASD.

---
Megan Saybe

Megan has a background in special education and her research interests include the use of embedded early intervention practices with young children in schools and community outreach settings. She also hopes to explore the impact teacher outreach and training has on the effectiveness of embedded interventions.


---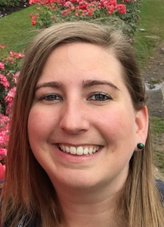 Stephanie Moberg

Stephanie's research interests are focused on the developmental and contextual factors that influence and promote resilience in young children with histories of early adversity and/or trauma. She is most interested in how this research can inform early intervention programming and practices to support positive educational and developmental outcomes in young children.

---