Accelerated Master's Students
Project DIRECT 4+1 MS students complete a
30-credit master's degree in behavioral health
, typically in the year following their senior year at Tulane.
Behavioral health is a broad term generally understood to subsume mental health, substance use disorders, and health related behaviors. In addition to contributing to the ongoing efforts of Project DIRECT, 4+1 MS students can choose to work with Dr. Baker on a MS thesis. They are encouraged to present this in
dependent, mentored research at national conferences and submit their work for publication in peer-reviewed academic journals. Graduates of the 4+1 MS Program in Behavioral Health are well-equipped to work in a variety of roles related to healthcare.
Current Project DIRECT 4+1 MS students: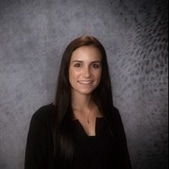 ​Emma C. Lewis

Emma is interested in the intersection of public health and behavioral health psychology, with a focus on how behavioral health attributes to the health and nutrition of underserved children and communities as a whole. She graduated from Tulane University with a BS in Psychology and Anthropology in December 2016. Emma will be working towards completion of her Master's thesis in Psychology during the 2017 school year, and hopes to continue on to pursue her PhD thereafter.
---